What Our
Clients & Partners

Say...
Reviews Stetson was absolutely fantastic! He was able to find the lowest rate for me at the lowest closing cost and closed more than two weeks faster than anybody else! I won't shop anywhere else again. I really appreciated his personal attention he was texting me throughout the entire process to answer all my questions and make sure I understood what I needed to do. I couldn't be happier about the entire experience

- Tyler Christensen
I cannot say enough good things about Stetson Lowe! He has now helped us purchase two multi-family properties, and has been absolutely incredible. We first met Stetson when our very first home purchase nearly fell through completely when the awful credit union turned around and said they couldn't give us a loan only TWO days before closing!! We were so upset! Being a Triplex makes it a unique situation to get a loan for and we thought it was a loss. The seller recommended Stetson to us and extended the deadline just a couple weeks, and man did Stetson pull through! He worked at lightning speed through the holidays and got us our first Triplex! We have used him ever since. Our most recent purchase was an FHA loan Duplex and once again we had a huge barrier that nearly lost us the property but Stetson stopped at nothing to get it approved for us. He is a wizard with mortgage loans, and has made our dream of investment properties a possibility. We will continue to use him for all our future purchases for sure. I seriously credit him with our success so far and would highly recommend him to anyone!

-Madi Mitsvotai
Stetson was incredibly helpful. As I was a first-time home buyer he really took the extra time to answer all of my questions. Stetson made himself available for questions and most importantly was able to get me the best rate and prices for my home loan. I definitely would recommend working with him again. If I refinance or buy another home in Utah I am definitive going to use Stetson again.

-Dylan Barney
Stetson at Creekside Mortgage was great to work with! He was very helpful, knowledgeable, and went above and beyond putting in extra hours and hard work to help us through a delay due to a low appraisal. It was out of all of our control, but he worked overtime to find a solution, make sure we were taken care of, and help us get into our new home as soon as possible. We were so grateful! I'd definitely recommend working with him again.

-Briana Hoffman
We have had many opportunities to work with Stetson over the years. He and his team have been knowledgeable and courteous. They've had our best interest in mind and done a great, efficient job. We've sent family and friends to them because we feel they're honest and professional. Consider Creekside for your next mortgage or refinance. You'll be glad you did!

-Amy Forsyth
We've worked with Stetson twice. He's a fantastic person to work with and he was always available to us basically 24/7 and he fought hard to get us the best possible rates. Even years after working with us he remembered my name and my son's so he makes an effort to make it personal. Our second time we had a small issue with some communication while he was building his new company up and when we were honest with him he apologized profusely and even went the extra mile and hired movers free of charge to us. We will be working with him again when we are ready to buy another home!

-Robo Vill
I highly recommend Stetson. He's professional in every sense of the word. He's a great consultant and puts the customers wants before his own. Took great care of me. And he has great rates!!

-Cameron Tolman
I told Stetson that after my prior to mortgage experiences that I would never take out another mortgage. However, with Creekside it was as easy and smooth at making boxed macaroni and cheese. If you have ever had a bad experience with a mortgage company you have to give Stetson and Creekside Mortgage a call.

-Daniel Thomas
We've worked with Stetson on two different properties now and he has been incredible! He explains things in a clear and concise manner, so we are always on the same page and ready for the next step. I recommend him to everyone that I know who is looking to purchase a home.

-Tyson Butterfield
Submit Your Review!
We'd love to hear from you! Use this form to send over details about your experience with our mortgage team.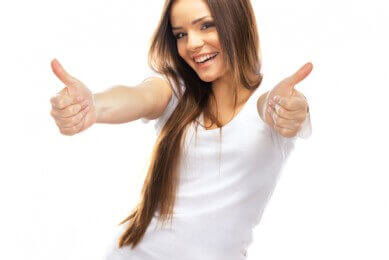 Get Your FREE Pre-Approval Letter Now!